POPTICUM collective is a group of young architects and designers founded in 2014 in Berlin.

We create flexible, moving and interactive spaces that set people in correspondence with their environment. With ad hoc interventions we celebrate the possibilities of appropriating space. Therefore we use an architectural language that is accessible and can be implemented without much planning or management. This approach aims to facilitate participation and break down boundaries. Our structures are emerging as stages and safe spaces that are inherently connective and discursive. We organize workshops, concerts and performances in unusual places and collaborate with a wide range of artists.



"We use inflatable installations as a way of engaging a discussion about curatorial practice, opportunistic urbanism and the role of architects and designers as place-makers and provocateurs."
--------------------------------------------------------------------------------------------------------------
"Wir nutzen aufblasbare Installationen, um eine Diskussion über kuratorische Praxis, opportunistischen Urbanismus und die Rolle von Architekten und Designern als Macher und Provokateure anzuregen."

POPTICUM collective ist eine Gruppe von jungen Architekten und Designern, die 2014 in Berlin gegründet wurde. Wir schaffen flexible, bewegliche und interaktive Räume, die Menschen in einen Dialog mit ihrer Umgebung bringen. Mit Ad-hoc-Interventionen feiern wir die Möglichkeiten der Aneignung von öffentlichem Raum. Dafür verwenden wir eine architektonische Sprache, die zugänglich ist und ohne viel Planung oder Administration umgesetzt werden kann. Dieser Ansatz zielt darauf ab, die Teilhabe zu erleichtern und bestehende Barrieren abzubauen. Unsere Strukturen entwickeln sich zu Bühnen und Rückzugsräumen, die von Natur aus verbindend und diskursiv sind. Wir organisieren Workshops, Konzerte und Performances an ungewöhnlichen Orten und arbeiten mit einer Vielzahl von Künstlern zusammen.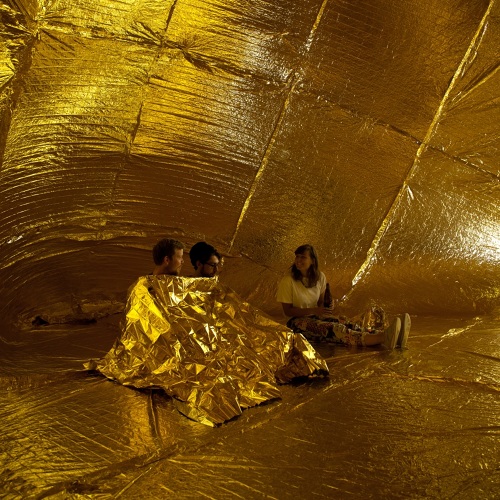 selected talks:
Soft assemblies 2023
dieangewandte Wien

Gestalten mit Luft 2022
Burg Halle
Fold Fly Inflate 2019
TU Berlin
Berlin Art Week 2019
Berlin
selected perfomances:

legalizing witches 2021 Berlin
48 Neukölln 2021 Berlin
Hangar X 2020 Berlin
Berlin Art Week, Ufer Studios 2019 / Berlin
Garbage Festival 2019 Poland
residency at Les Grand Voisins 2019 / Paris, France
The Maia Biennial of Contemporary Art '19 2019 / Maia, Portugal
Chaos Communication Congress 35C3 2018 / Leipzig, Germany
Bucht der Träumer 2018 / Germany
180° Festival 2018 / Sofia, Bulgaria
A Maze 2018 / Urban Spree Berlin
Bad et al 2018 / Berlin
Reverberation 2018 / Dresden
UWO 2017 / Panke, Berlin
WYSPA 2017 2017 / Uckeralm
Concentrico 2017 / Logrono, Spain
Air Apparent Festival @ West Germany 2016 /Berlin
WYSPA 2016 / Fort Gorgast
FUSION FESTIVAL 2016 / Flugplatz Lärz
ARTISTANIA 2016 / Artistania, Berlin
KANN X GIEGLING 2015 / Conne Island, Leipzig
Giegling @ Gaswerk 2015 / Weimar
Artlake Festival 2015 / Kiekebusch See
Fusion Festival 2015 / Flugplatz Lärz
Popticum Lisboa 2015 / Lisbon
Immergut Festival 2015 / Neustrelitz
Inflatable Camera Obscura 2015 / Copenhagen
Platzangst 2014